If you have a sweet tooth or even an occasional sweet craving, this 12 Must Try Traditional Colombian Desserts post is for you!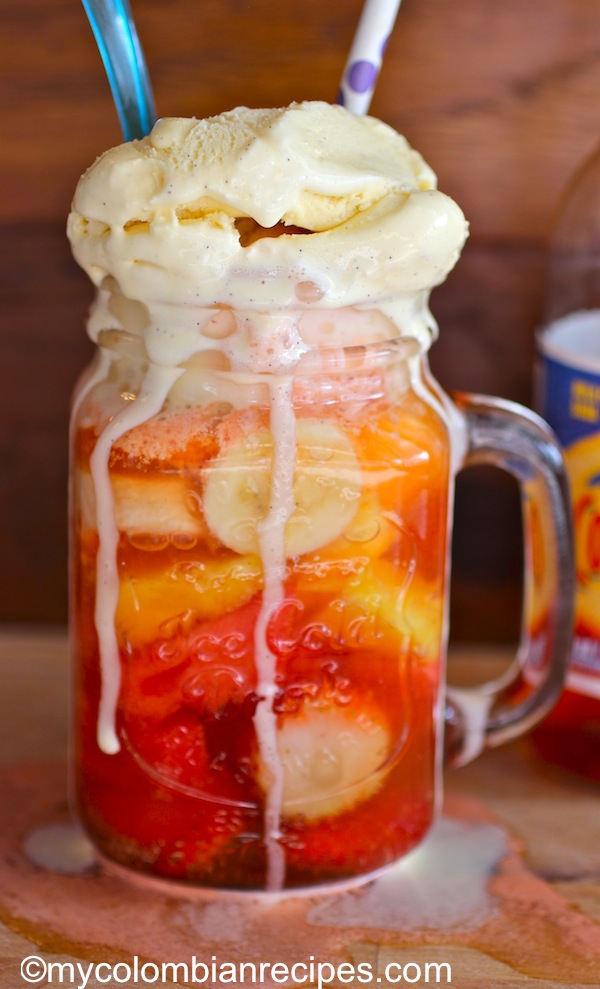 There are many variations of these desserts throughout Latin America, and you can even add your own special twist to them. I find most Colombian desserts to be quite delicious and addictive, but today I am sharing my top 12. If you want to see more dessert recipes check here.
Let me know what's your favorite Colombian dessert!
1. Fruit Splash: This simple and delicious fruit cocktail is the perfect dessert on a summer day. {See recipe}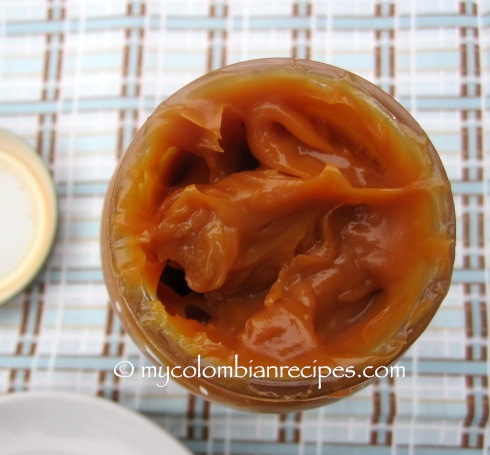 2. Arequipe: I grew up eating arequipe or dulce de leche and it's one of my favorite desserts. In Colombia we serve arequipe with wafers or saltine crackers or sometimes as a base for other desserts. {See recipe}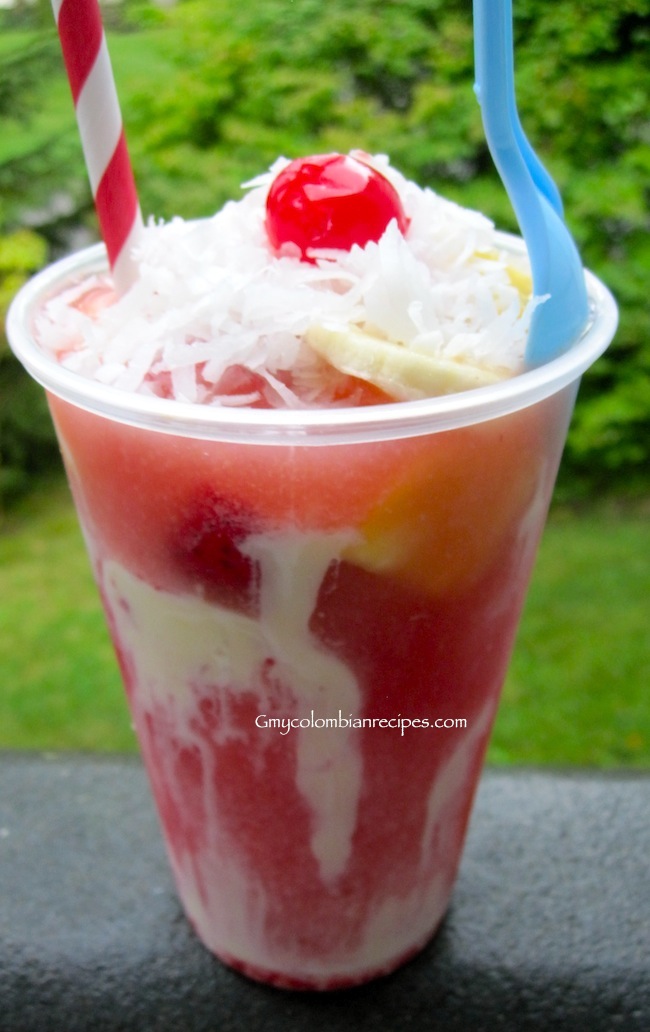 3.Colombian cholados: This dessert is a cross between a frozen dessert, fruit cocktail, and a drink, and derives from the El Valle region of Colombia. It is made with crushed ice, fresh fruit, condensed milk, passion fruit (maracuyá) and Colombian blackberry (mora) syrup and is topped with shredded coconut and a maraschino cherry. It makes a wonderful summer dessert!{See recipe}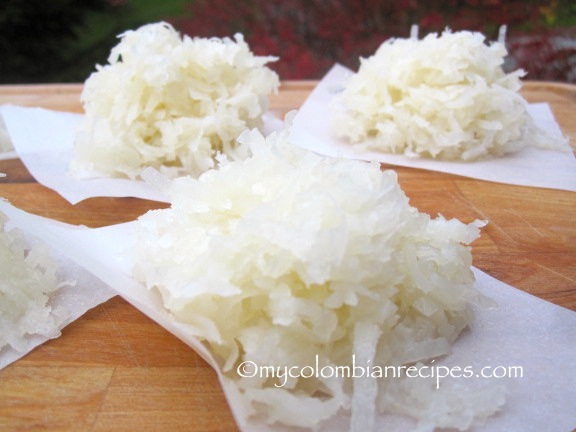 4.White Cocadas: This is a traditional and popular dessert in Colombia. There are different variations of this wonderfully sweet treat, however, the main ingredient is always shredded coconut (coconut), while other ingredients are dependent on region and family. {See recipe}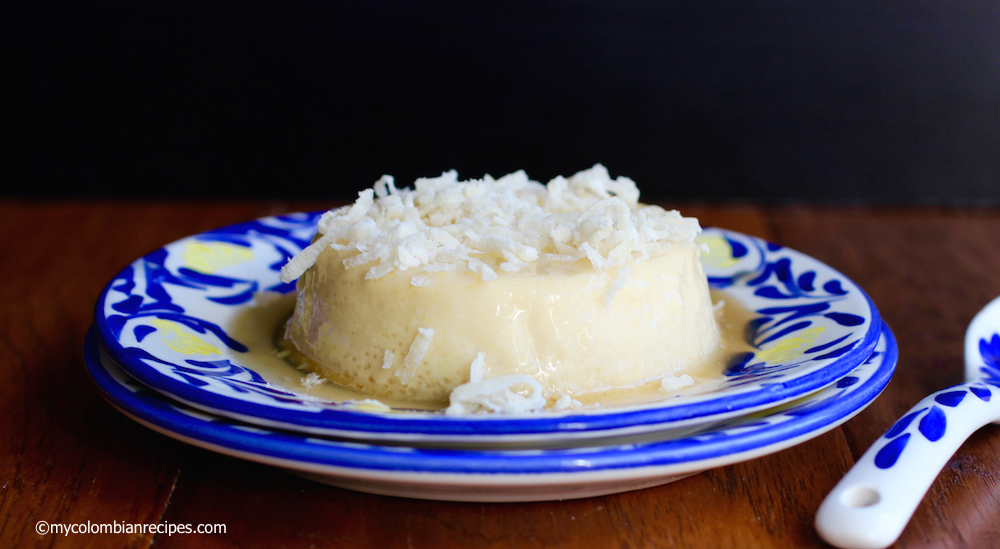 5. Coconut flan: Coconut Flan is very popular on the Coast of Colombia. {See recipe}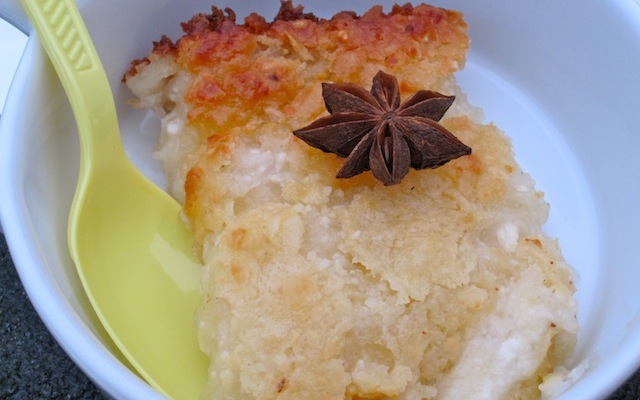 6. Plastering: This is a traditional recipe from the Atlantic coast of Colombia. It is a cake made with shredded yucca, cheese, coconut and star anis seeds and is sweet with a wonderful texture. {See recipe}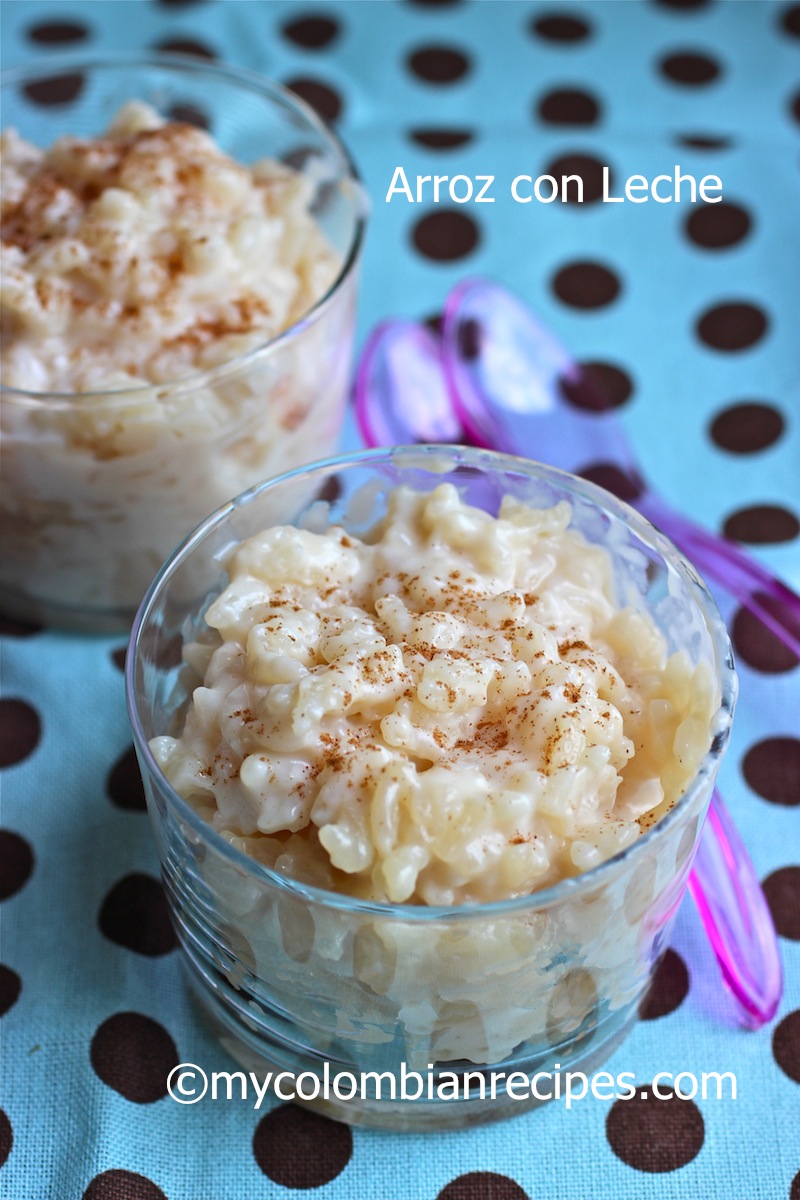 7. Rice pudding: This Colombian-Style Rice Pudding version is sweet, creamy and delicious. There are different variations of Arroz con Leche in Latin America and this is my family recipe, which is very easy to make. {See recipe}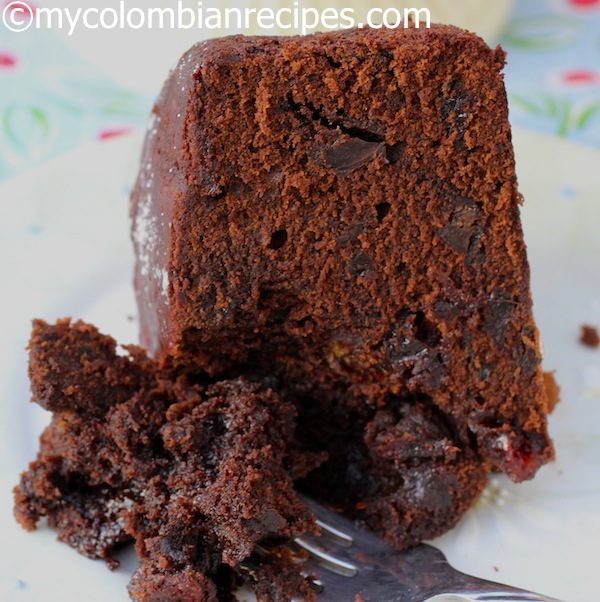 8. Black Cake: Growing up in Colombia, it wasn't a birthday party, wedding, anniversary or any other special event without Torta Negra (Black cake). {See recipe}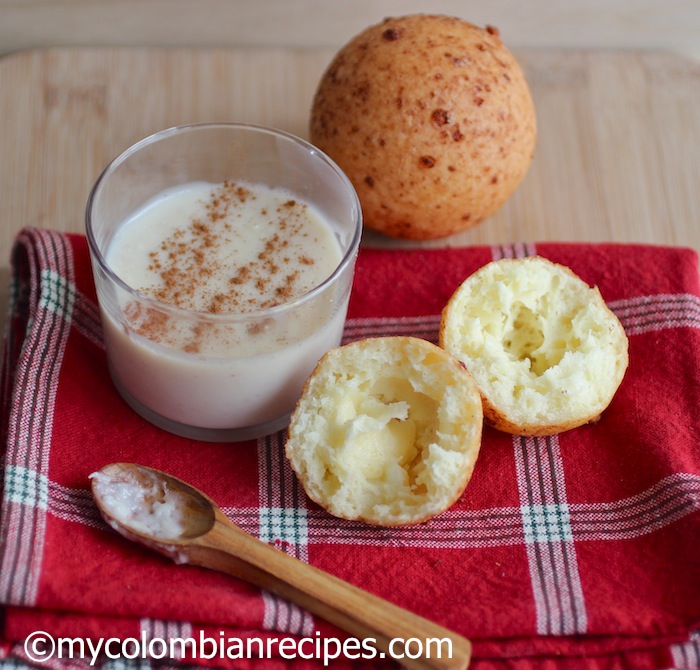 9. Custard: This is a sweet custard that is traditionally served during Colombian Christmas gatherings. There are many variations of this dish throughout the country but this Coconut Natilla is my grandmother's recipe and is very special to me. {See recipe}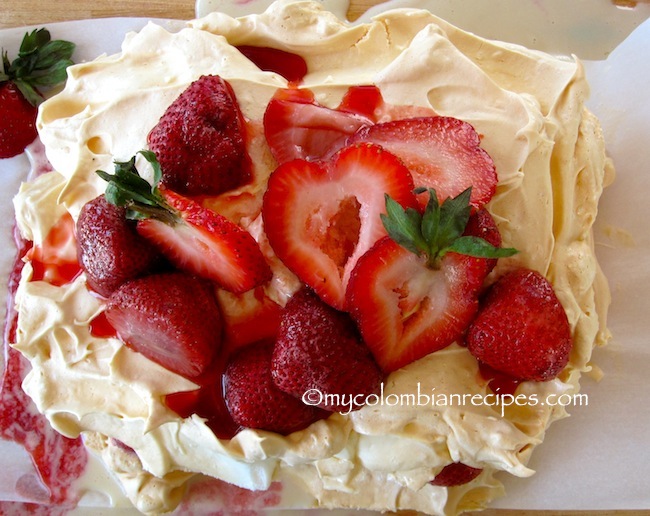 10. Strawberry merengon: This a traditional Colombian based meringue dessert. The classic Merengón is filled with whipped cream and guanabana, a popular Colombian fruit. There are other variations of this dessert as well that are filled with various fresh fruits, such as strawberries, peaches and Colombian blackberries (mora). {See recipe}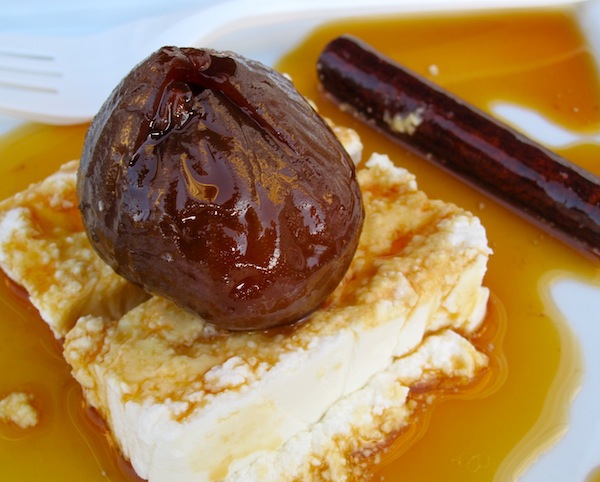 eleven. Sweet Brevas: Also know as "Brevas Caladas", is simply figs cooked in a sugarcane (panela) syrup and served with white fresh cheese on the side and it is absolutely delicious. {See recipe}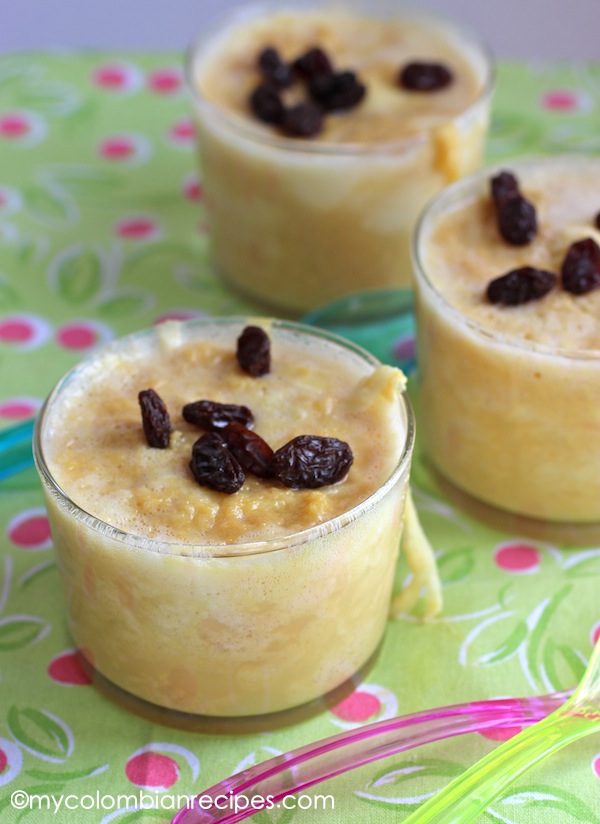 12. Dessert cream: I am not sure how to best translate Postre de Natas in English, but I can tell you how to make it! Basically, it is a dessert made by boiling milk several times and taking off the foam or cream that forms every time it's boiled. The foam is placed in a different pot and then mixed with a sugary syrup, eggs, raisins, while some also add rum to it. {See recipe}