Known worldwide for its paradisiacal beaches and a privileged climate all year round, the Dominican Republic is one of the most popular tourist destinations in the Caribbean and Central America. Besides the all-inclusive resorts, the incredible beaches, and the Caribbean party, this magical island offers great conditions for aquatic sports, including scuba diving and unique marine life, that no photo or video can honor. In this article, we present 5 amazing spots for Scuba diving in Punta Cana, DR.
Catalina Island
Located 1 hour from Punta Cana, this small island in the south of the island is a dive site recognized as one of the most beautiful in the Caribbean. It is an ideal place for snorkeling and diving for beginners since you don't have to dive very deep to see the marine fauna. The island is surrounded by a coral reef, which fills the seabed with life, here you can find seahorses, sponges, puffer fish with beautiful shades, butterfly fish swimming in pairs, horned chest fish, urchins, trumpet fish, yellow mullet, painted Chapin and a great variety of them also enjoy the warm and crystal clear waters of Catalina Island.
Cenote Diving
Cenotes are deep water wells, which are fed by the filtration of rain and by the currents of the rivers that are born in the heart of the earth. In punta, the two most popular cenotes are Ojos Indigenas (Indigenous Eyes) located in the Ecological Reserve in Punta Cana, and Hoyo Azul inside Scape Park at Cap Cana. Both are enjoyable diving spots with breathtaking landscapes and endemic Flora and Fauna. For sure one-lifetime experience
Cave diving around Bayahibe
Bayahibe is a town in the south of the island, 50 minutes by car from Punta Cana. Here and around there are underwater caverns that extend for thousands. It is a diving site that requires experience and technical knowledge. Its corridors, narrow, wide, and crystalline in parts, are a wonder of nature that only a few have had the pleasure to enjoy.
Saona Island
It is a Caribbean paradise, protected within the Cotubanamá National Park where the flora and fauna are the centers of attention. Saona Island offers a mix of advanced and beginner dives. Its sheltered western side offers shallow reefs, while the eastern side has stronger currents that attract larger fish. The island's surroundings are a unique place to snorkel and have close encounters with sea turtles and a myriad of tropical fish.
Sand Island Cay
How about having a turquoise lagoon surrounded by a ring of corals teeming with marine life all to yourself? One of the three coral atolls in the Caribbean and one of the best diving areas in the Republic without a doubt. Virgin beaches, few people, and one of the places with the most abundant marine life of the Dominican Republic, corals, sponges, seahorses, octopuses, crabs, snappers, and angel fish are some of the inhabitants of this paradisiacal island.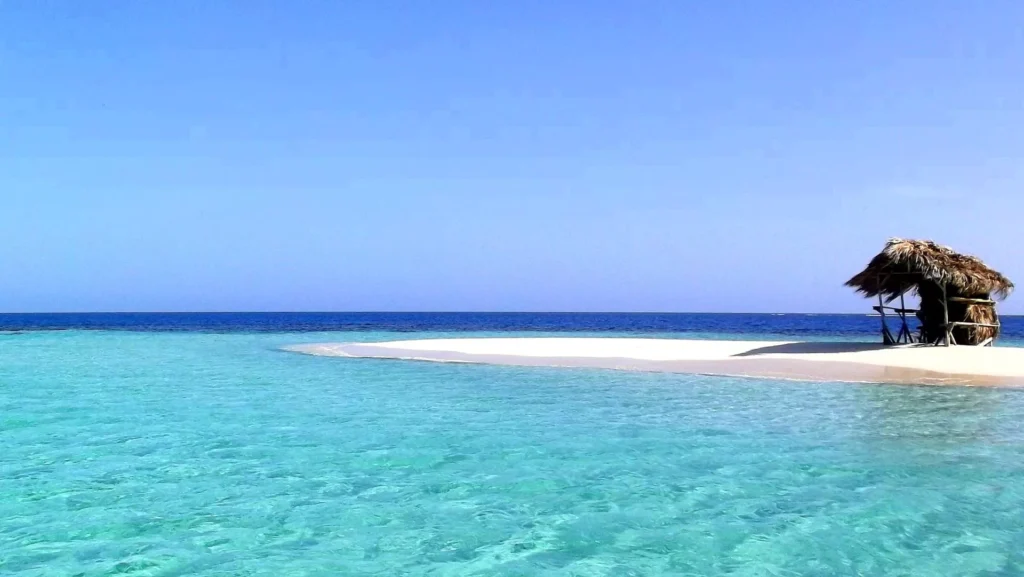 Recommendations for Scuba Diving in Punta Cana
take classes
If you are going to be for more than a week on the island and wish to explore the incredible underwater world that surrounds it, the best option would be to take entry-level diving lessons, in one of the schools on the island.
If it is your first time, make sure the waters are calm
If you are going to dive for the first time, do it in calm waters, with little waves and currents, shallow, and whose conditions allow good visibility. Prioritize safety first, diving is a high-risk sport and all precautions must be taken.
Book an excursion
If you are a beginner and want to get to know the seabed, you can hire snorkeling excursions, which do not require previous knowledge, but the guidance of experts who guarantee a safe and reliable experience. Even for experienced divers, it is very important to have a guide to find safe places where the sea and winds do not hinder the experience. It is essential to be informed about the places you will go, so we encourage you to seek information from diving websites sites with experience and years of operation
Check your diving equipment
It is one of the commandments of diving, check and check that all the equipment is working and in good condition. From the fins to the air regulator.
Ideal dates to dive in Punta Cana
Although the weather is warm all year round, it is not recommended to dive during the hurricane season, which runs from June to November, especially in September-October. Heavy rains considerably reduce visibility and strong winds can create dangerous currents. On the other hand, the sea temperature in Punta Cana is always between 26 and 29°C from January to December. This makes swimming idyllic, which makes the experience of diving in Punta Cana even more enjoyable.